Welcome to your Weekend Events Roundup — a curated list of different activities, events and news in Denver (and some stuff in the mountains) for the weekend of Jan. 24, 2020. Check out Denverite or The Denver Post for an eclectic mix of stories and happenings every week.
ICYMI:
FEEDBACK NEEDED: The East Central Area Plan is changing your neighborhood
RECYCLING TIPS: Christmas tree disposal & recycling drop-off locations
YOU ARE WHAT YOU (M)EAT: Pasture Provisions on the Cornerstone Card
CO WX: Denver Forecast
---
BLACK SHEEP FRIDAY: HIBACHI MARIACHI
WHERE: MCA Denver (1485 Delgany St.)
WHEN: Fri. Jan. 24 @ 6-8 PM (Happy Hour 5-7 PM)
COST: Free with museum admission; $5 after 5 PM / NOTE: first-come, first-served and limited capacity
WHY YOU SHOULD GO: Where else — I mean, truly — would you find an event that combines mini-grilling and mariachi music? Turn up for some "sophisticated nonsense," which in this case is some tasty Hibachi and lively performances by the Colorado Youth Mariachi Band.
RELATED: MCA Denver would like you to enjoy tiny hibachi with mariachi
---
DAVID FRAMBOWIE CAN RELEASE & TAPPING
WHERE: Diebolt Brewing (3855 Mariposa St.)
WHEN: Sat. Jan. 25
COST: Your bar tab — show your Cornerstone Card for 10% off
WHY YOU SHOULD GO: This local microbrewery boasts a stellar selection of award-winning, seasonal beers with original, hilarious artwork and brew names. This is the first can release of the new year, and second installment in the notable people quick-sours series. The David Frambowie is a raspberry quick-sour; make sure to try the Charlie Blackberry too, if you haven't!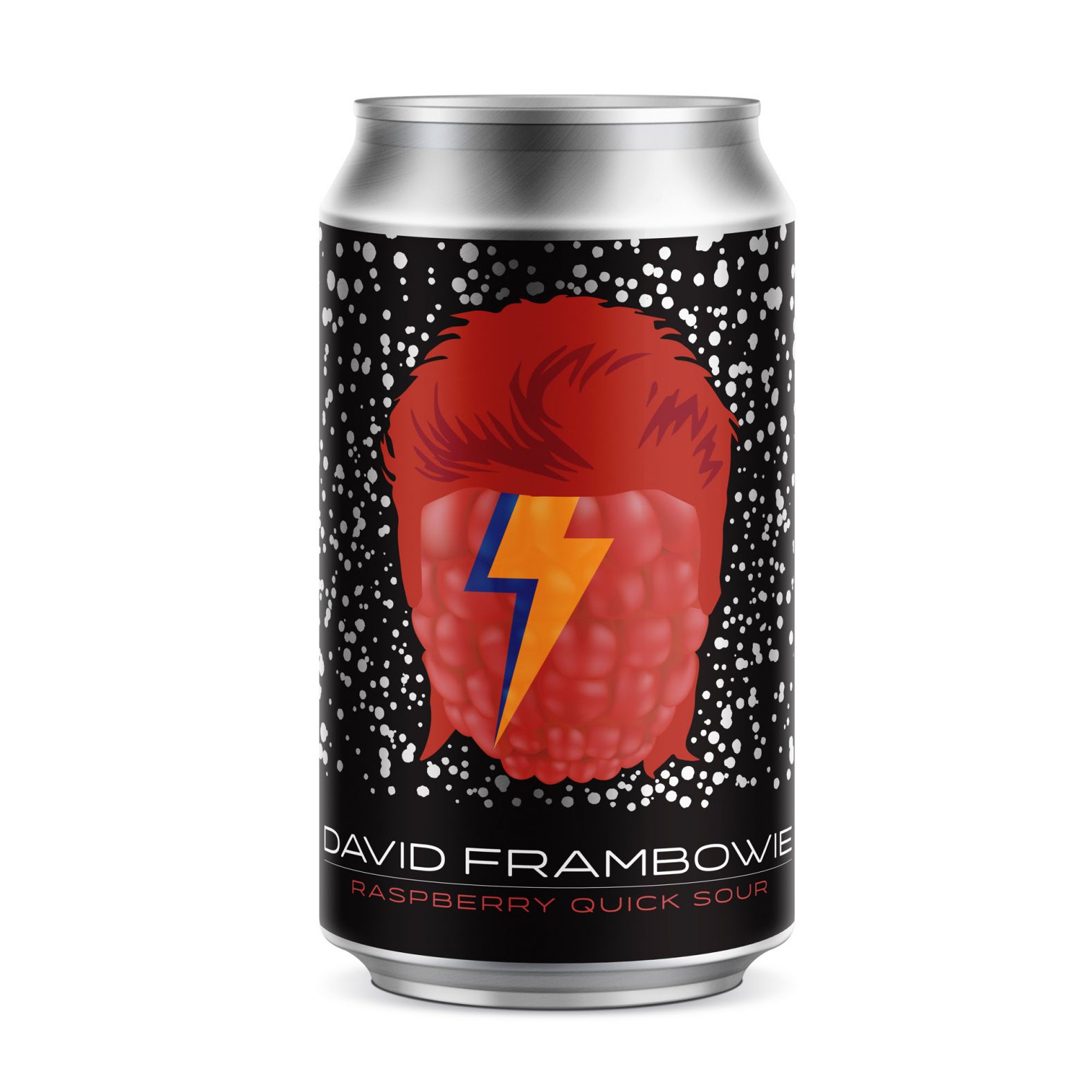 ---
ONESIE PUB CRAWL DENVER (HOSTED BY BETTER BAR CRAWLS)
WHERE: Starts at Scruffy Murphy's (2030 Larimer St.)
WHEN: Sat. Jan. 25 @ 12 PM / you can arrive anytime between 12PM-12AM — check the schedule to know which venue you're crawling to
COST: $10-$20 (depends on sign-up)
WHY YOU SHOULD GO: Live entertainment, no cover charges, drink specials and a costume contest with cash mo-nay prize$. Also, 871 people had signed up as of Jan. 22, so will be a large crowd of people in funny attire, bar hopping for 12+ hours. YEEHAW.
---
WINTER BREW FEST
WHERE: Mile High Station (2027 W Colfax Ave.)
WHEN: Sat. Jan. 25 @ 7-10 PM
COST: $40-60 (depends on session) / non-drinking $20
WHY YOU SHOULD GO: UNLIMITED SAMPLES OF BEER. Also: souvenir sampling glass, food trucks and live music. You can also try kombucha and all the hard seltzer your heart desires when you're all tapped out on beer (ba-dum-ch).
---
CHINESE NEW YEAR CELEBRATION & CULTURAL FAIR
WHERE: Recreation Center at Southridge (4800 McArthur Ranch Rd.)
WHEN: Sat. Jan. 25 @ 2-3 PM
COST: Free to attend
WHY YOU SHOULD GO: Celebrate the Year of the Rat with traditional music, Chinese Dragon and Lion dances, folk-art displays, crafts , food/bevvys and more.
---
DENVER NUGGETS VS. HOUSTON ROCKETS
WHERE: Pepsi Center (1000 Chopper Cir.)
WHEN: Sun. Jan. 26 @ 1:30 PM
COST: Depends on the tickey
WHY YOU SHOULD GO: Nuggets struggled in a 121-105 loss to the Rockets earlier this week in Houston. Should be a good rematch, although Nugs are injury-ridden at the moment. Denver is still hanging on to a second spot in the Western Conference, and Houston is bringing some of the NBA's biggest names, personalities and beards to the Mile High.
---
114TH NATIONAL WESTERN STOCK SHOW (LAST WEEKEND)
WHERE: 4655 Humboldt St.
WHEN: Daily Jan. 11-Jan. 26
COST: General admission is date specific, but typically between $10-$20; Prices vary depending on event
WHY YOU SHOULD GO: Horse shows, livestock shows and rodeos — we've got one of the world's largest. This is the last weekend of the show, and one of the top weekend events around the state.
---
DENVER MUSEUM OF NATURE & SCIENCE FREE DAY
WHERE: Denver Museum of Nature & Science (2001 Colorado Blvd.)
WHEN: Sun. Jan. 26 @ 9 AM-5 PM
COST: Free / Some temporary exhibits may still require purchased tickets
WHY YOU SHOULD GO: You've been waiting just for this… We've hit free days at the Art Museum, Zoo and now it's finally time for Nature & Science. There are also two upcoming free days in February if you can't make this one.
---
FITNESS POPUP: bRUNch RUNNING CLUB AT DENVER MILK MARKET
WHERE: Denver Milk Market (1800 Wazee St.)
WHEN: Sun. Jan. 26 @ 8:45 AM check-in; run leaves at 9 AM
COST: Free monthly running club (stick around for post-run brunch and a complimentary KEEL Vodka bloody or screwdriver!)
WHY YOU SHOULD GO: This happens on the last Sunday of every month — a 5K morning run in downtown Denver and brunch to follow. Meet some new pals or bring your own.
---
DOWNTOWN DENVER ICE RINK
WHERE: Skyline Park (1600 Arapahoe St.)
WHEN: Jan. 6-Feb. 16 (Fri-Sat 10 AM-10 PM / Sun 11 AM-6 PM)
COST: Free entry / check prices for skate rentals
WHY YOU SHOULD GO: Free rink! Rentals are inexpensive and you can also bring your own skates for full-on fun at no-cost.
---
Send us suggestions or ideas for any events and activities we should include on the Weekend Events Roundup  / Check out our Cornerstone Card partners for a list of exclusive specials, discounts and promotions around Denver for Cornerstone residents.